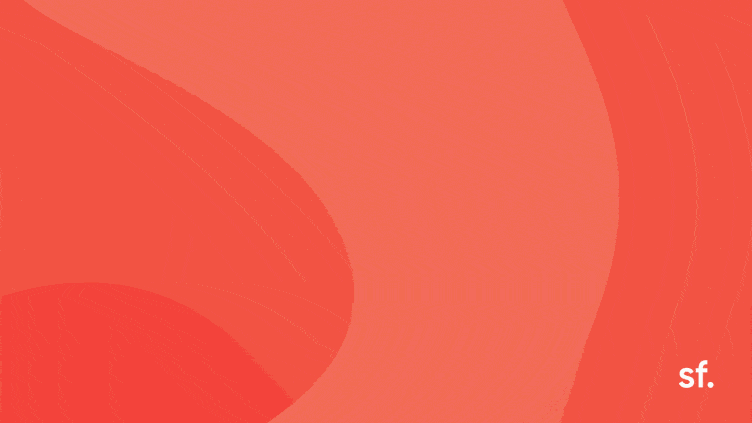 There's something inherently personal that makes you as a business or a consumer take pride in where you live, work or spend time everyday. But right now, morning coffee shop lattes have been replaced by basic cupboard coffees and habitual weekly gym classes have been swapped for home workouts with bags of flour (or not, if you used it all on banana bread). Consumers are adapting to these new norms, forming new habits and contemplating new futures. Brands are having to hold tight while trying to plan for the unknown, and deal with a possible sea change in attitude.
We've put together five thoughts as to how businesses can potentially navigate these tricky waters, to restore trust, revitalise sales and protect their share of the market.
First Things First. Let's Get Through This.
Making sure your brand resonates has never been more important than in the current landscape. Customers want to see short term responses that keep them up-to-date, make them feel supported and express positivity to help get them through this situation. Clear communications should reflect the practical and emotional needs of your audience.
Two-thirds (65%) of consumers say that how a brand responds to the current coronavirus crisis will have a "huge impact" on their likelihood to buy products from them in the future.*
Investigate: Rediscover your audience, use empathy as a tool to guide you. Adjust your short term strategy to reflect what's resonating with them emotionally and assess their practical needs during this time.
Stay True To Yourself.
Focus on your brand identity and brand experience in the short term – let your values guide you. Remind customers why they chose you in the first place. They're not the only ones that need you to provide a sense of continuity and normality – look at revitalising your brand values to help guide your employees too. Set the intention to demonstrate your brand purpose and build loyalty.
Many brands that we all know and love, have behaved as expected in the crisis, proving that they are very much 'with' the people as well as 'for' them. An interesting example of this is BT's campaign to teach the nation vital digital skills. They've chosen to demonstrate what they do best by offering a free service.
Generate Ideas: Find ways to stay connected with your customers, give them support and focus on building loyalty. Show support for the things that you, as a company, care about; your employees, your suppliers, your values. Consider how you can activate those values to position your brand as a leader in your space.
Level-up.
Right now, it's fair to say that everyone is online. In fact, a recent survey found that 62% of people are spending more time on social media and 69% are using mobile devices more than before the pandemic.**
There are many opportunities to capitalise on with online media and time spent now addressing possible moves can strengthen the building blocks of your brand (even if it's inactive, for the moment).
Generate Ideas: Start a brand audit – look at how you're represented; visually, verbally and how you behave. Investigate your competitors and your peers, identify how they are responding to the crisis. Use this as a starting point to begin a strategy, find potential creative solutions and figure out areas that are problematic. Absorb what you've discovered about your audience to keep them close and invested in your success.
Strengthen Your Position.
By creating an accurate map of the competitive landscape and discussing potential ideas to tackle challenges facing you (from a brand perspective) you'll ensure that you come out ahead of others once we emerge from the crisis.
We're stronger together, so forming new partnerships and gaining fresh perspectives can bring change for the better. Connecting with like-minded individuals and businesses to push through, learn and improve is what it's all about.
Generate Ideas: Spend some time reconnecting with your network. Join virtual seminars, contribrute to forums. Post thought pieces and empower your connections to get involved. Think how you could lead and what this could mean for your brand experience, your offering, communication and company culture.
Think Forward.
You've conducted a brand audit, which will lead you along smart and strategic paths, based on new customer needs and behaviour. You'll plan to reach new audiences and form stronger connections. You'll re-align how you communicate through brand identity and experience. You can and you will stay ahead of the curve.
Re-engage: By beginning to test and explore what these changes mean, and learn what's good and what's not so good, you can adapt but stay true to yourself, keep your point of difference and remain relevant. Taking action now is essential to thrive in the future.
–––––
somethingfamiliar are offering FREE virtual creative taster sessions based on NOW, REBOOT.
We're also bringing you somethingpositive.co – a daily news site with upbeat facts, news and developments from around the world to help you look on the bright side. Share the positive vibes!
*Source: Edelman April 2020
**Source: unruly 2020